The Blog Catalog members came through yet again and helped me out! This time it was, "What NOT to say on a First Date."
I picked 10 from all the entries to post here. I also added a link to each persons blog. So, laugh, comment, and go check out their awesomeness!
1.

Wow, what a great date. I had an awesome time and my kid's will be psyched. You possess 8 out of the 10 attributes they want in "New Mommy."
--BiggJ (Youth Jerseys Blog)
2.

"My wife and I have and open marriage."
--Diana (The Hidden Face of the Moon)
3.

"I think I'm falling in love with you."
--Konway East (Water Cooler, The)
4.

"When I look into your eyes I can see our unborn children."
--FreakSmack (Funny Mugshots)
5.

"What happened to the girl in your photo?"
--Derek Bowles (The Mind of Derek Bowles)
6.

*Phone rings .... index finger being held up in a hold-on a minute would you?* ... "Hello, darling .. I've missed you, too."
--Theresa (Sleeping Kitten- Dancing Dog!)
7.

"I don't even really like you, I just haven't gotten laid in a while."
-The Boo (The Boo Report)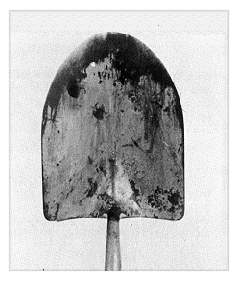 8.

"The shovel is there in case I hit a deer, the plastic bags because I was moving, the lime is for a friend."
--Hank (Photography by Hank Plumley)
9. "Whaddaya mean, 'No'? Get in the back seat like a good girl."
--Mel (The Not-Pop Jukebox)
10. "My house ain't been cleaned good since my first wife..."
--AJ (Under My Fitted)
Definitely all First Date

RED

Flags!
Thanks again, Blog Catalog members you're the SHIT!

Has anyone ever said something heinous to you on a first date?
Toodles Biatches!
P.S. Did I make you smile today?
Like me on Facebook!

Follow my ass on Twitter!
Follow this BLOG!